Leak Detection Services Perth
Can you hear a sound of running water in your pipes?
Have you recently received a high water account?
Is your water meter spinning when all taps are off?
Do you have an unexplained hot spot on your floor?
Are your walls developing moisture shadows?
If you answered yes to any of the above, chances are that you have an unnoticed burst water pipe somewhere in your service and you should immediately contact Aquasonic Leak Detection.
The location of water leaks is not always obvious. By using advanced leak detection equipment, strategies, procedures and years of experience, Aquasonic Leak Detection will be able to help.
Unlike some leak detection companies, Aquasonic are also Licensed Plumbers & therefore in addition to locating the leak, we can legally carry out repairs to your burst pipe – cutting out the middle man, saving you time & money. We are highly experienced maintenance Plumbers able to look after all your Plumbing needs.
As Licensed Plumbers we are authorised to sign water leak report forms that clients can fill in & send to the Water Corporation to claim for excess water usage.
If burst pipes are detected behind floor or wall tiles, we have affiliated tradesmen that we can recommend for repairs, giving you confidence in word of mouth referral. Aquasonic Leak Detection take the greatest care when excavating leaking pipes, minimising any damage caused. Having been closely associated with the Insurance industry for many years we are able to draw on this knowledge to assist us with Insurance related jobs.
Established over 20 years ago, you can rest assured Aquasonic Leak Detection will always endeavour to provide a professional trouble-free experience!
We recently had a burst water pipe, I emailed Brett from Aquasonic Leak Detection to attend our property. We were impressed with his punctuality & ability to find and fix our leaky water pipe.
Our family has utilised Brett's services for many years and have always found him to be efficient, informative & sensitive to our needs – we would highly recommend him.
Brett found & fixed our burst water pipe under our concrete floor. I was impressed with his professional approach to our job.
We had Aquasonic Leak Detection find & fix a hot water leak at our house 2 weeks ago. We tried 2 other Leak detection contractors prior to finding Brett, only to be told by them that they were unable to help. Brett turned up when he said he would & fixed our leak in an efficient manner, very impressed!
Aquasonic provide general Plumbing Services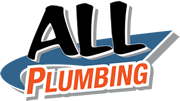 We would like to remind all our faithful customers that in addition to the best Leak Detection Company in Perth, we are also highly experienced in general maintenance plumbing. We are able to repair/ replace taps, toilets, basins, baths, water heaters, clear blocked drains to name a few of our services. 
Call Brett for all your general plumbing requirements.