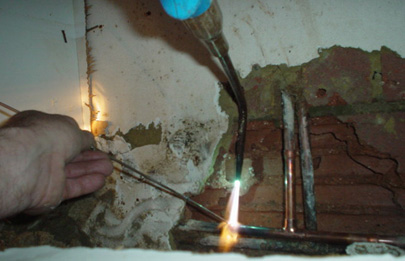 In case studies we can show how with Leak Detection we successfully located, exposed & repaired this burst water pipe behind a Bathroom vanity cabinet, we suspect that the copper pipe was damaged during original installation. Severe water damage to vanity carcass a result of this burst pipe inside wall chase.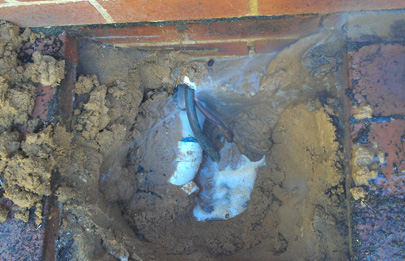 Burst pipe just outside PVC conduit below floor. This client was fortunate that we were able to effect adequate repairs to the pipe just outside the below floor conduit, otherwise we may have had to re-route the water service.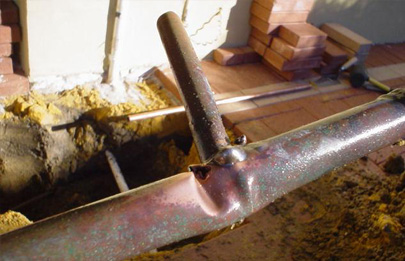 The successful location of this burst pipe below brick paver's resulted in a huge water saving for the owner ($2000 water account). The copper pipe had weakened where the tee piece was fabricated and appears to have been impacted and dented at some time, possibly by a misplaced shovel blade.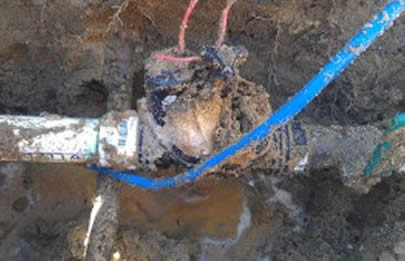 Our electronic leak detector located this leaking reticulation solenoid, tree roots had grown under the pipe causing plastic fittings to snap & rupture. A common problem we encounter on a regular basis.